I'm confident my reviews of this hotel are getting sordid, so here are the basics of our stay this time around:
We booked 2 days in advance so we could get out of town (Sacramento), and used 15,000 points for a single night. With Hyatt's 10% point rebate promotion for Hyatt Visa Cardholders, I'd be getting 1,500 of those points back. The nightly rate was $299, meaning I was getting about ~2 cents per point in value from this stay.
Right off the bat there was no Suite availability, so I knew going in we would not have that luxury, that lower expectation helped make this stay more enjoyable than our previous one.
We arrived at 9:20 in the evening to a fairly calm hotel with live jazz in the lounge. There was no line and Priscilla called me over right away. She acknowledged my loyalty and offered us 2 complimentary bottled waters. We were informed that we had a golf course facing room, and after inquiring about a 4:00 P.M late checkout, we were granted it.
We were told that due to the live jazz and a fully committed hotel, self-parking was tough, but Valet was included.
We went to our room in the nearby building 7 and entered 756 on the third floor to find it was a bit warm. We dropped our bags and discovered we had been given a balcony, a first in our many stays here.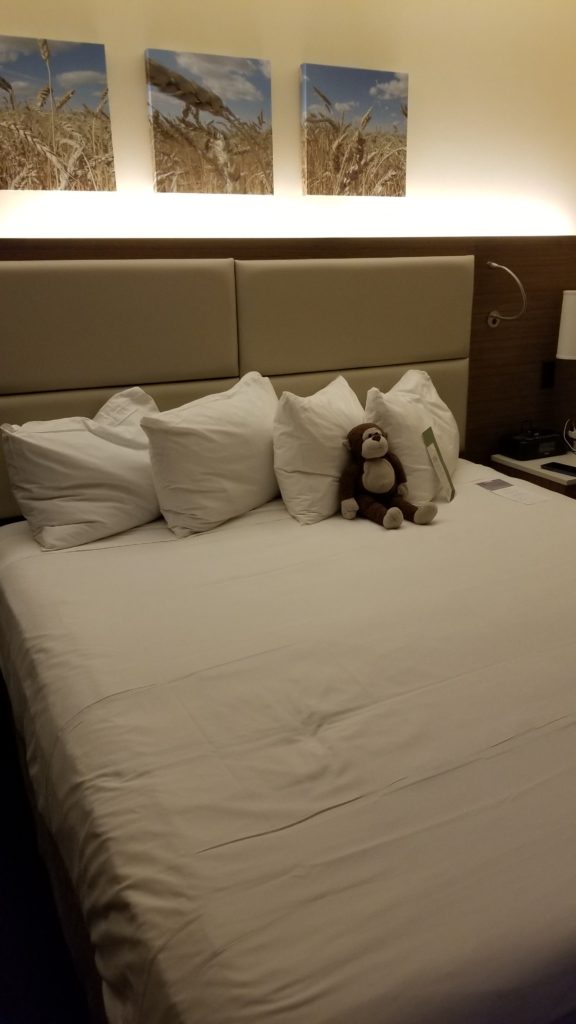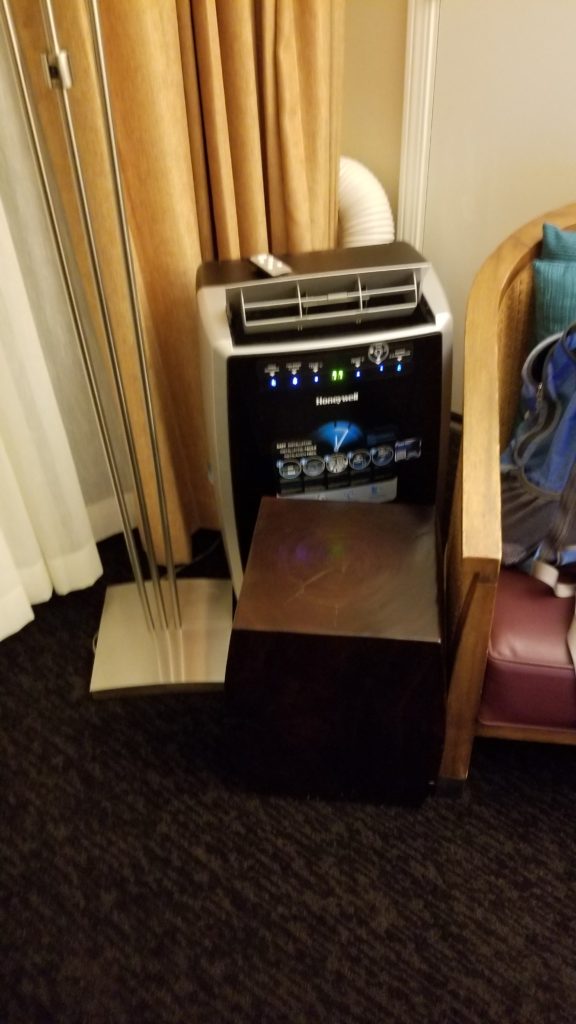 We opened the sliding glass door and turned on the standalone Air Conditioning unit (standard in all rooms and suites). Within 20 seconds the fan began a noisy rattle, but we were too exhausted to bother asking for repairs or to change rooms.
By 10:15, after watching the last 15 minutes of a sitcom, we were asleep. The temperature dropped to a decent level as well.
Kim woke up at 7:30, but I was asleep until 9:00. After getting ready and getting up we went for a walk around the property, another first for us.
We found the fitness center and snapped some photos.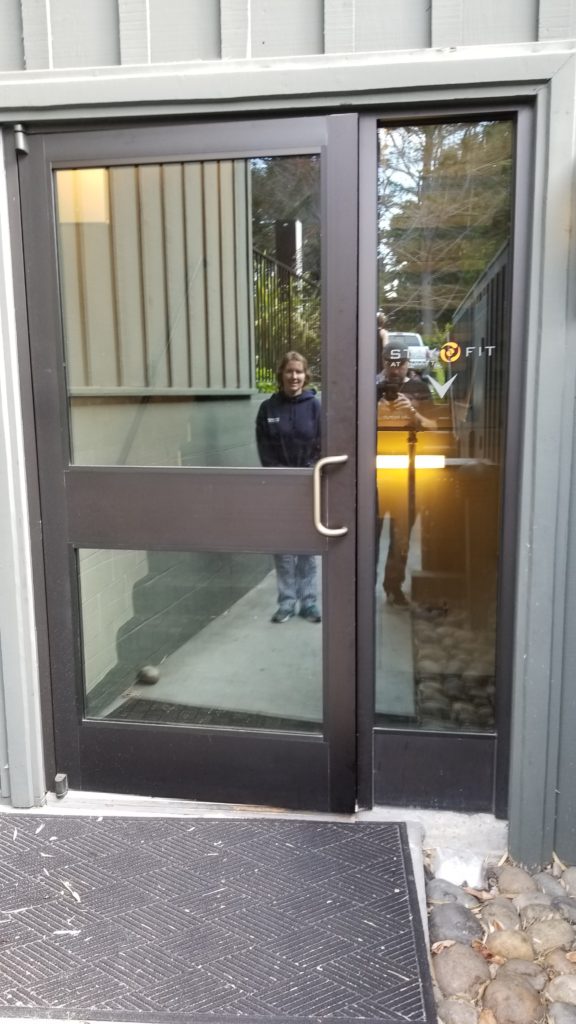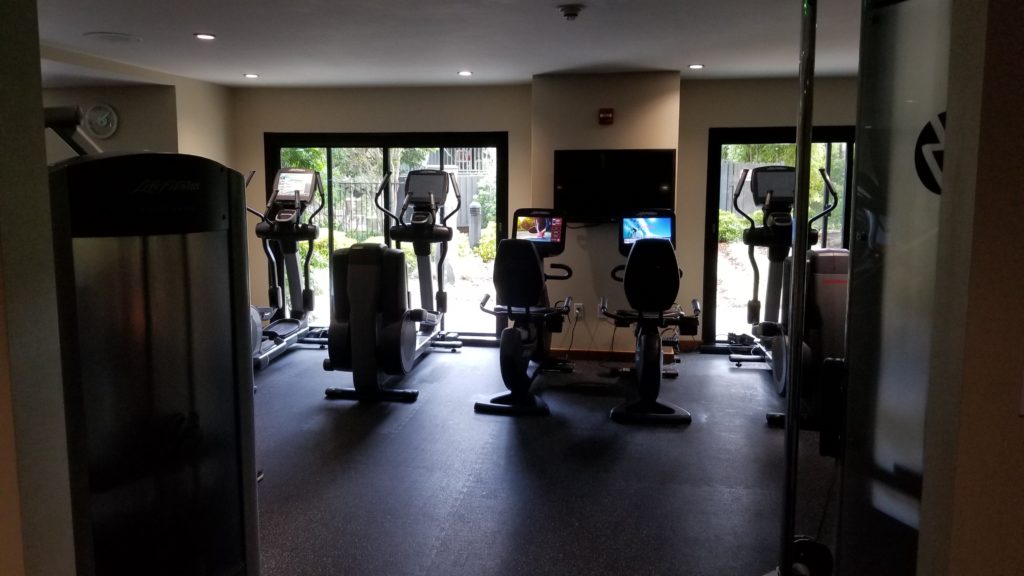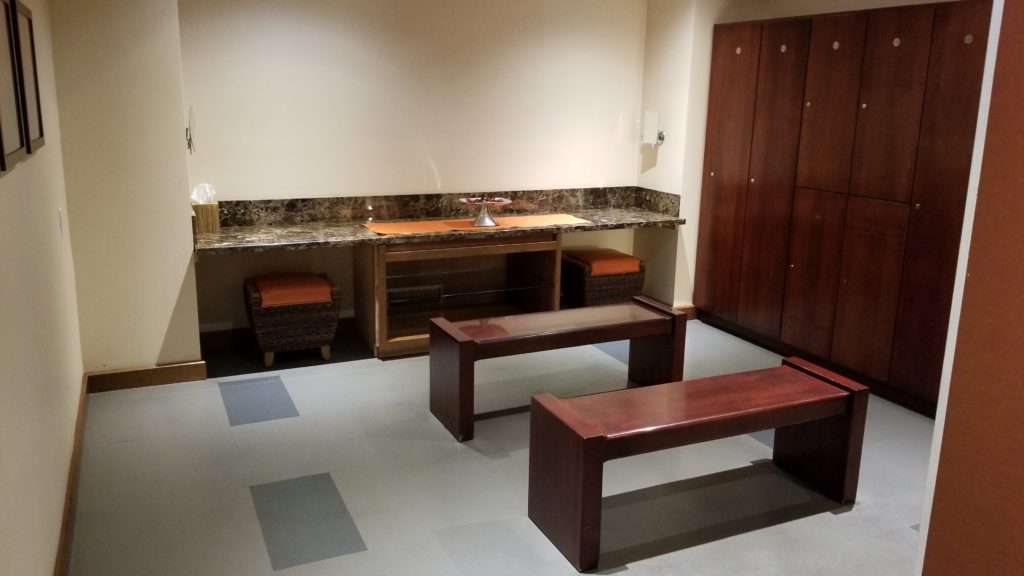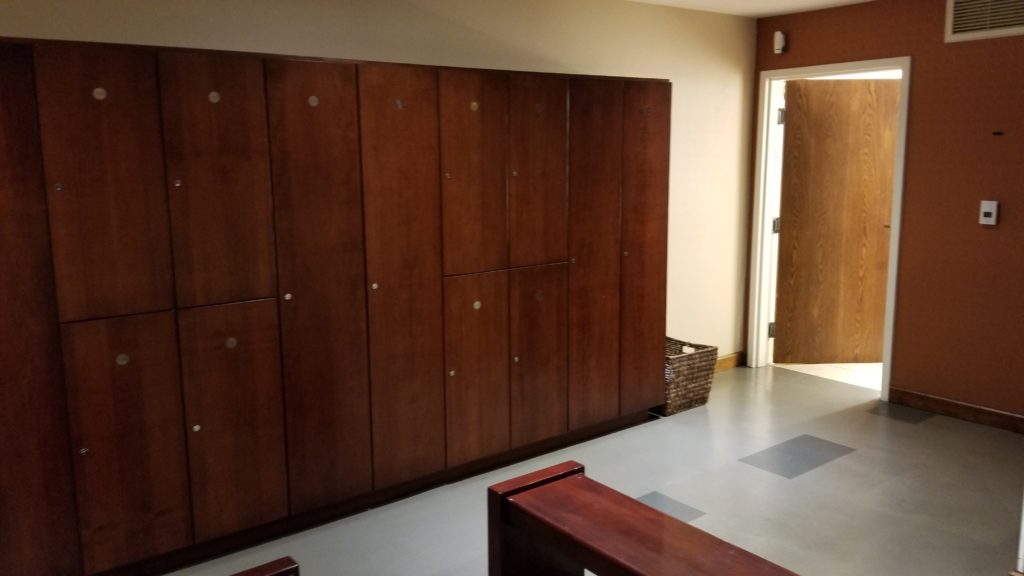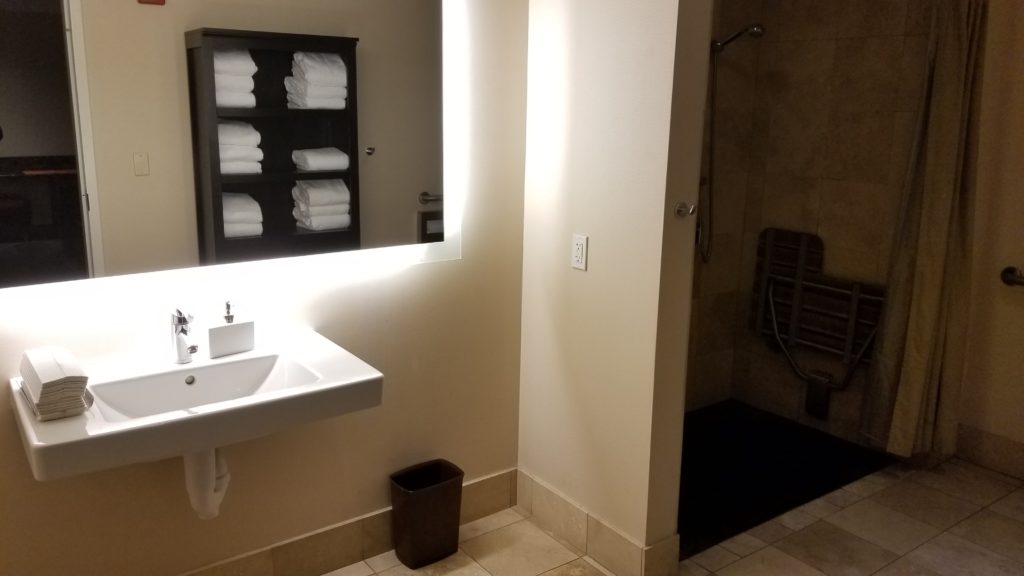 Then we found the President's house. Though I'm becoming fairly proficient at negotiating higher end suites, this hotel hasn't budged on the 2-3k nightly price tag for this gem of a room. We were able to snap some photos of the backyard during our walk.
We then walked over to the Marilyn Monroe spa, where Kim offered to treat us to facials. The manager would attempted to find two estheticians who could give us a treatment and would give us a call.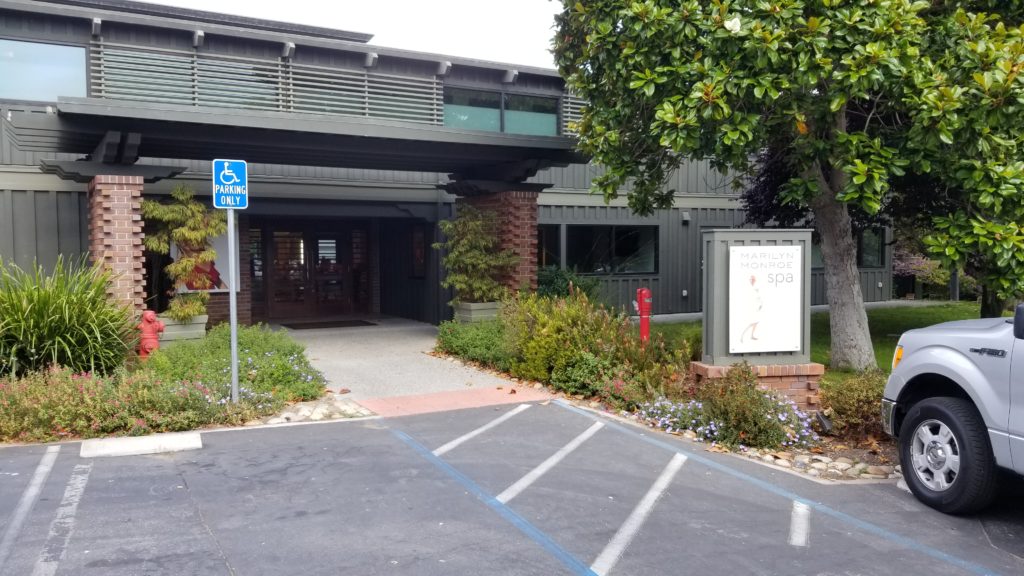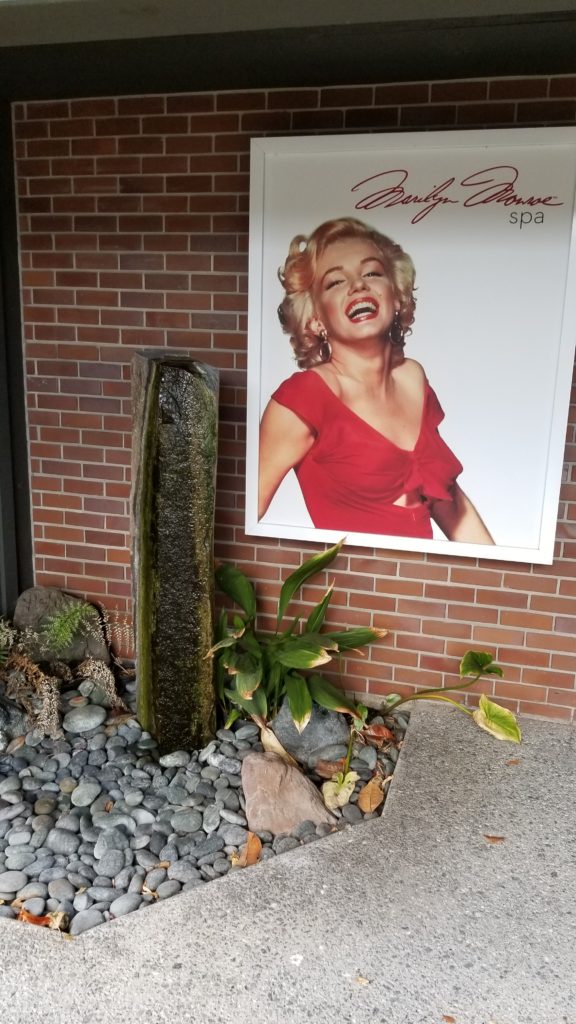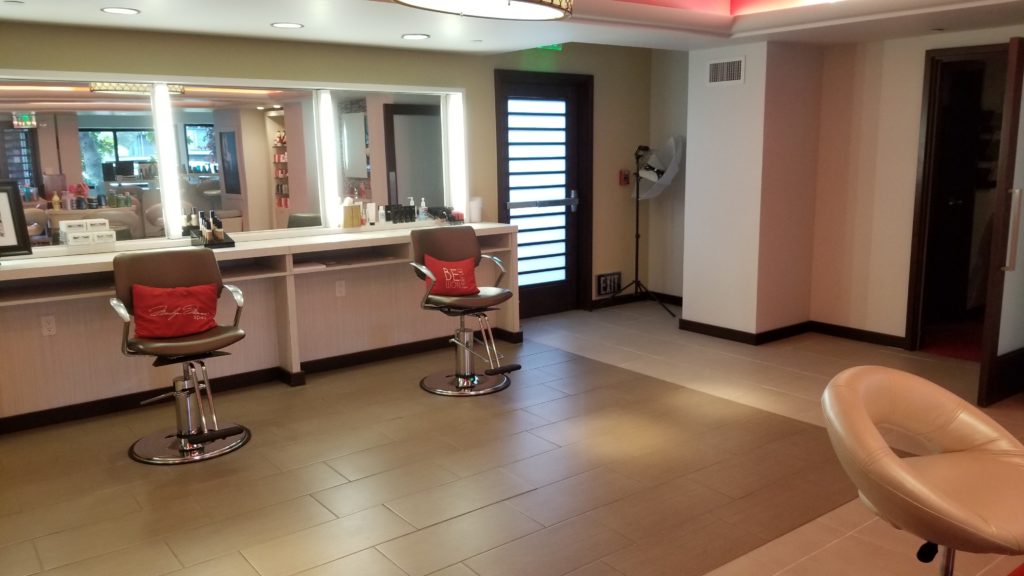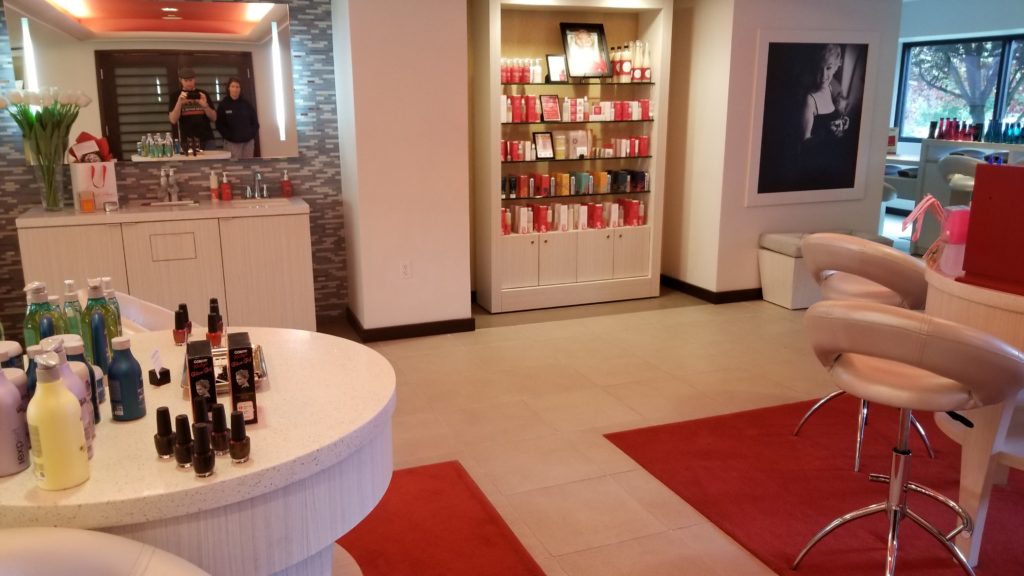 Next up was breakfast. We went back to the lobby and Kim pointed out that they had put in new floors all around.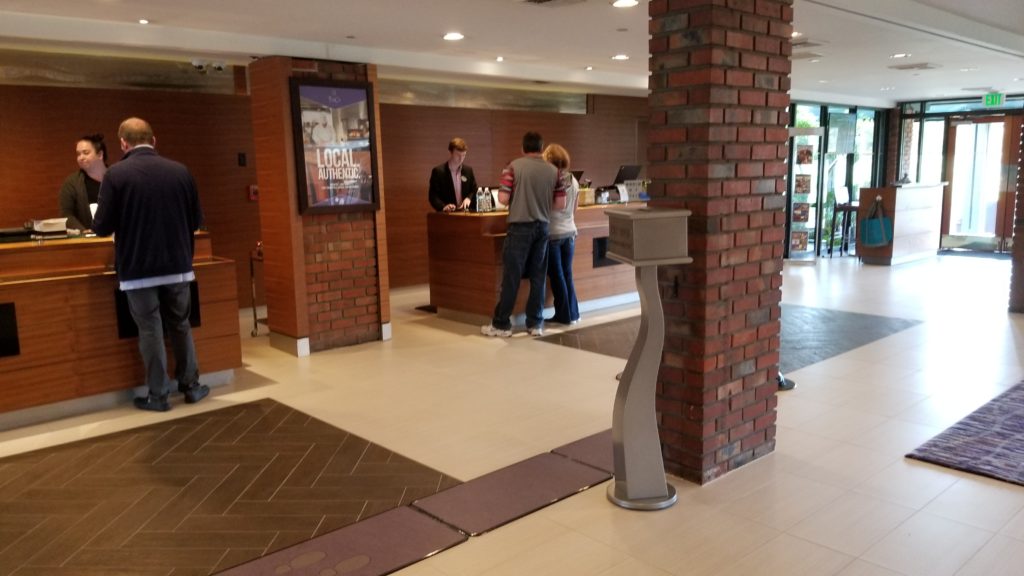 At the TusCA restaurant we were immediately seated, unlike our previous stay. Yet the restaurant felt just as busy.
Our server told us we could start at the buffet whenever and served us tea and orange juice. Confused after he left, Kim checked with the hostess about getting a menu, but was told they had none. I later learned that they were testing a no-menu setup for the summer, and would be bringing them back in the winter.  There was a drink menu, however, with plenty of morning beverage options.
Also changed was the method in getting an omelets. There was no more omelet station, instead you could place an order with your server and he would bring it out to you.
We enjoyed our buffet, even having to shuffle about the large crowd. But we were certainly disappointed in the loss of the menu, which provided some unique options.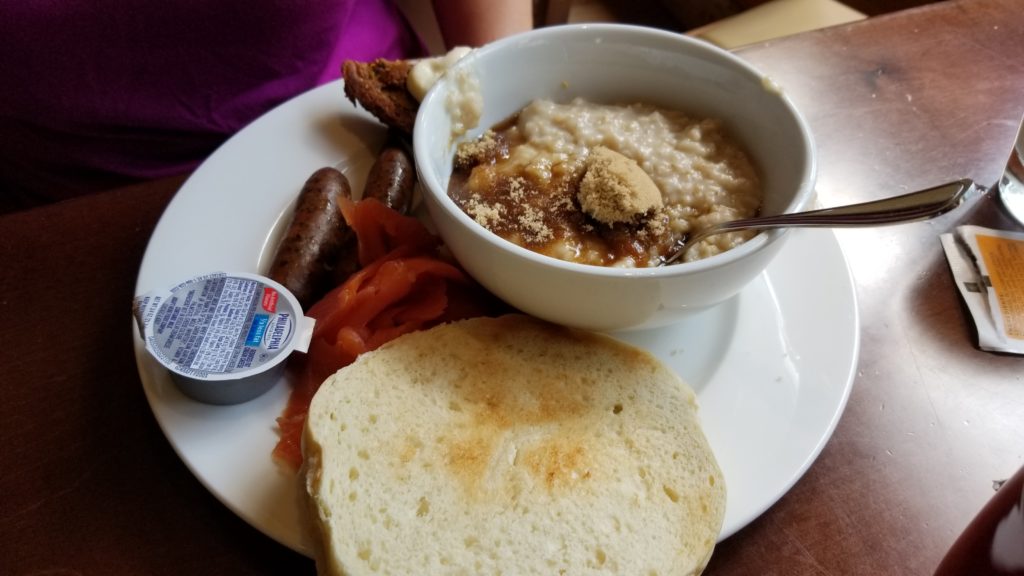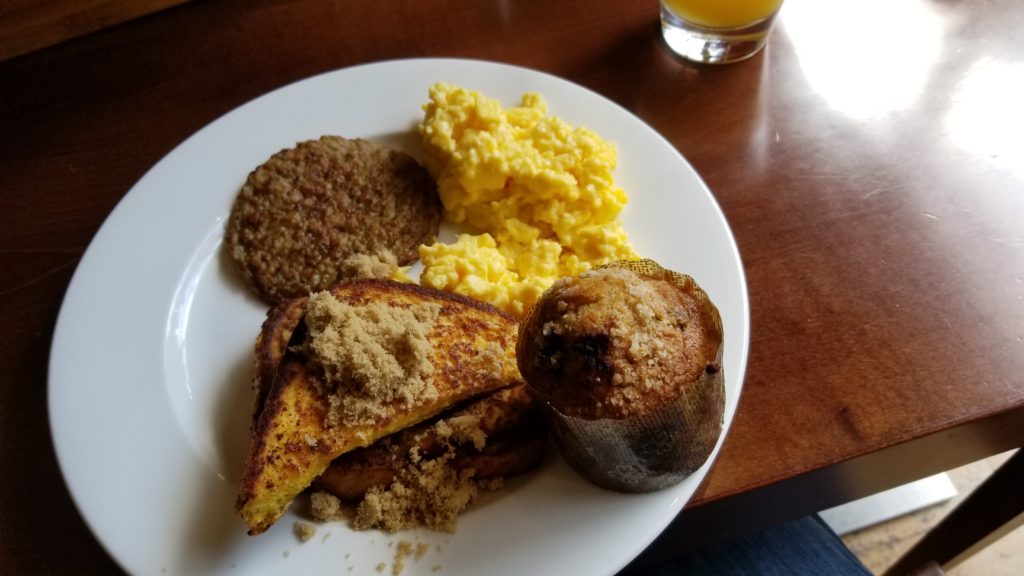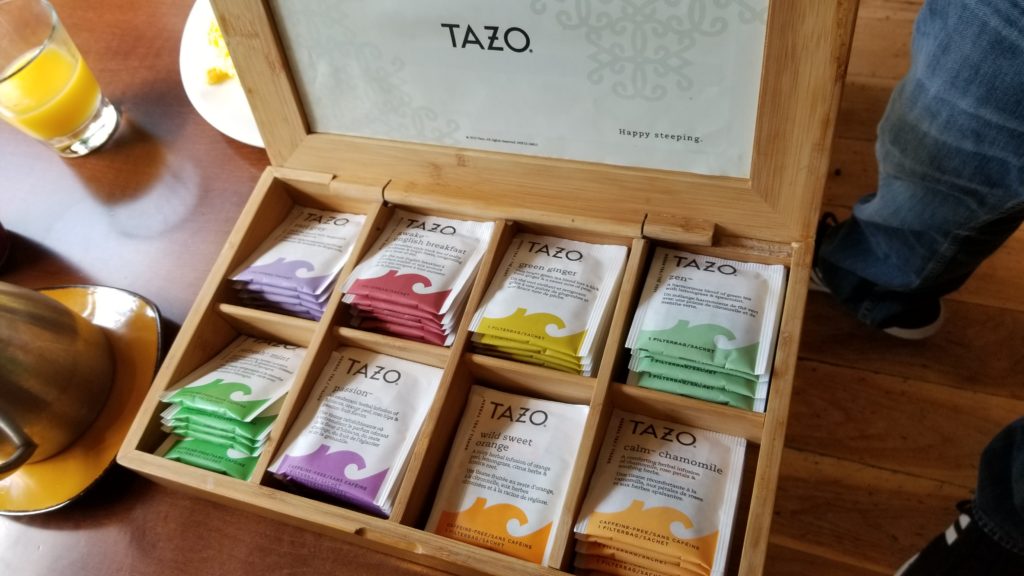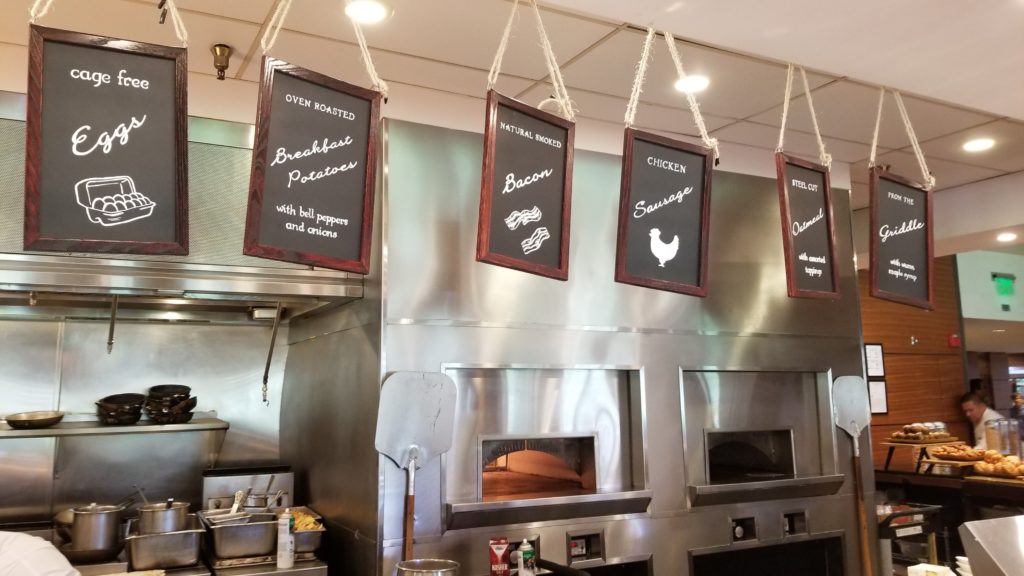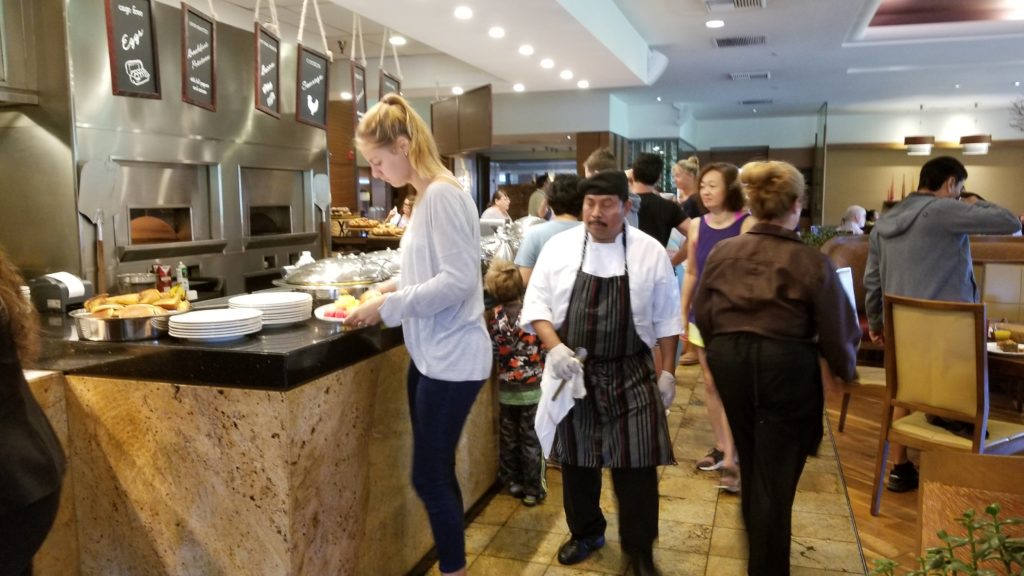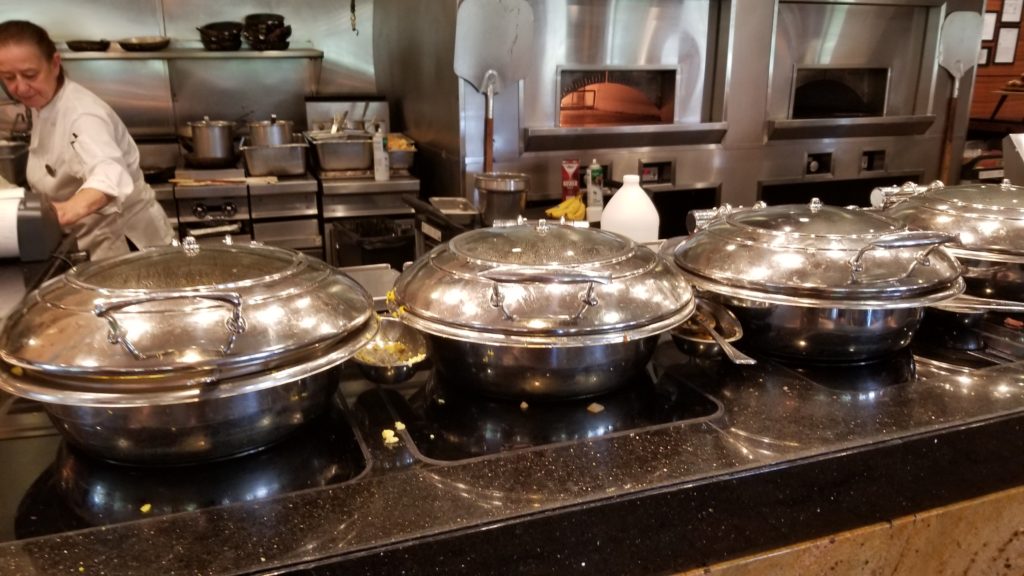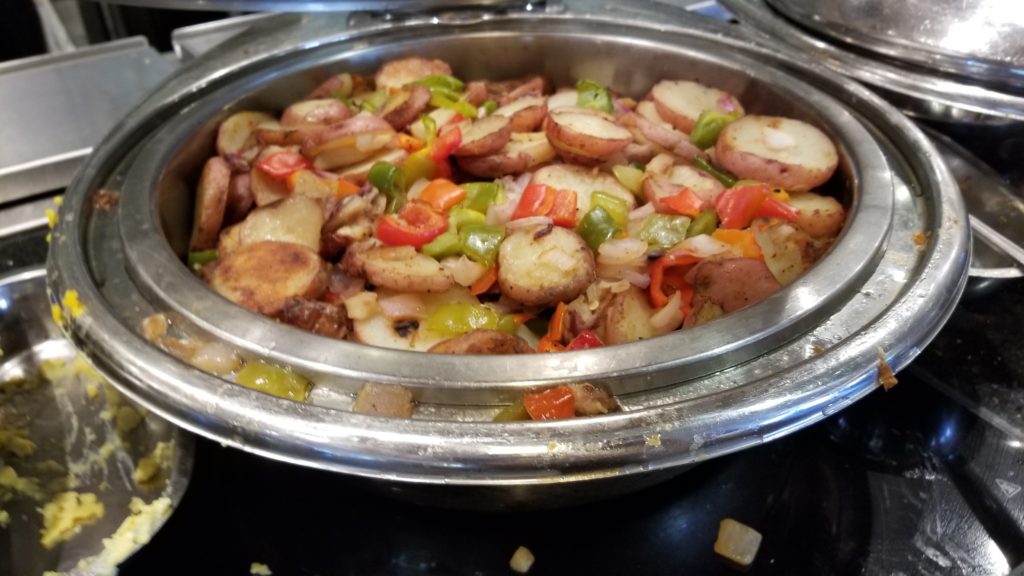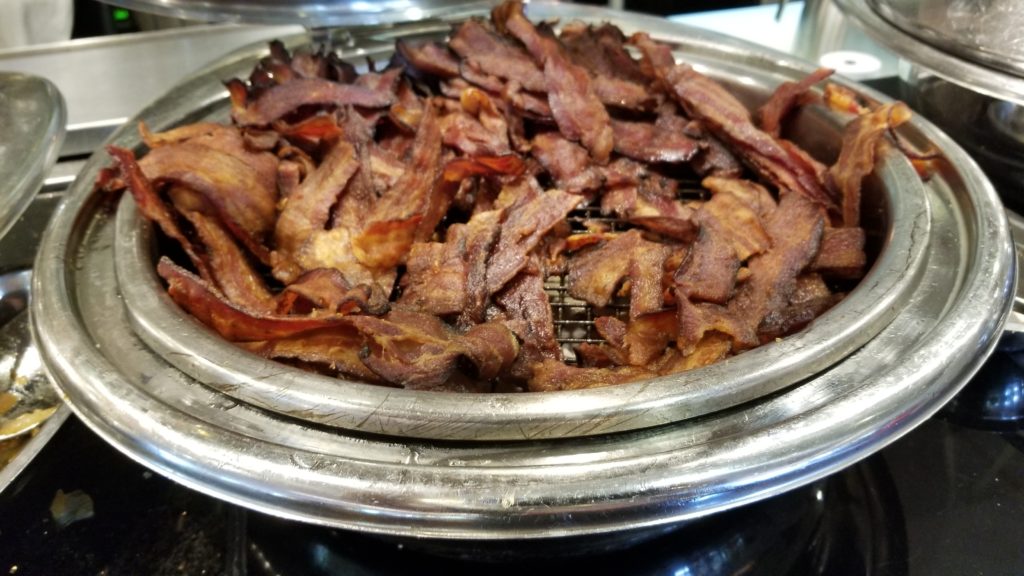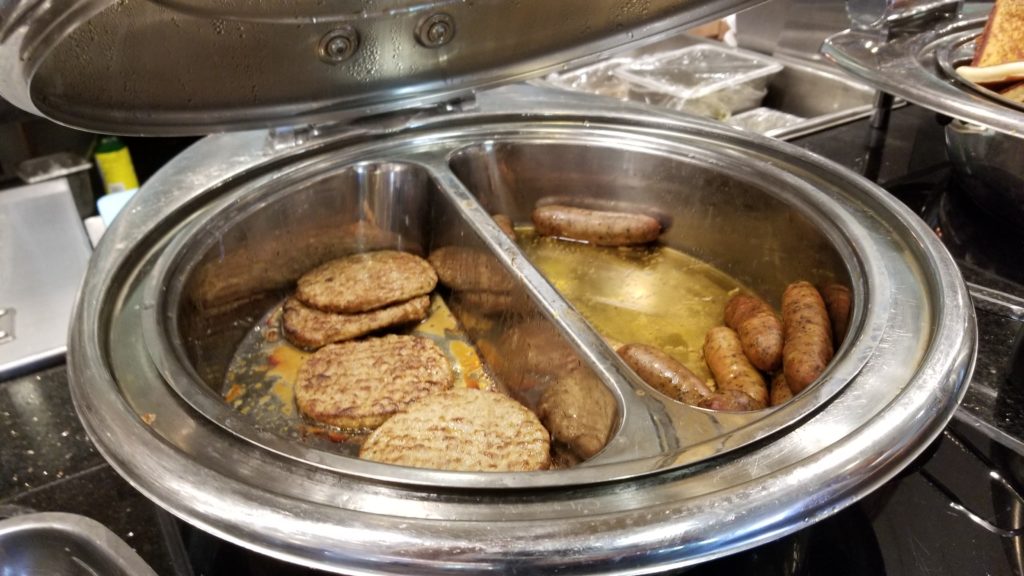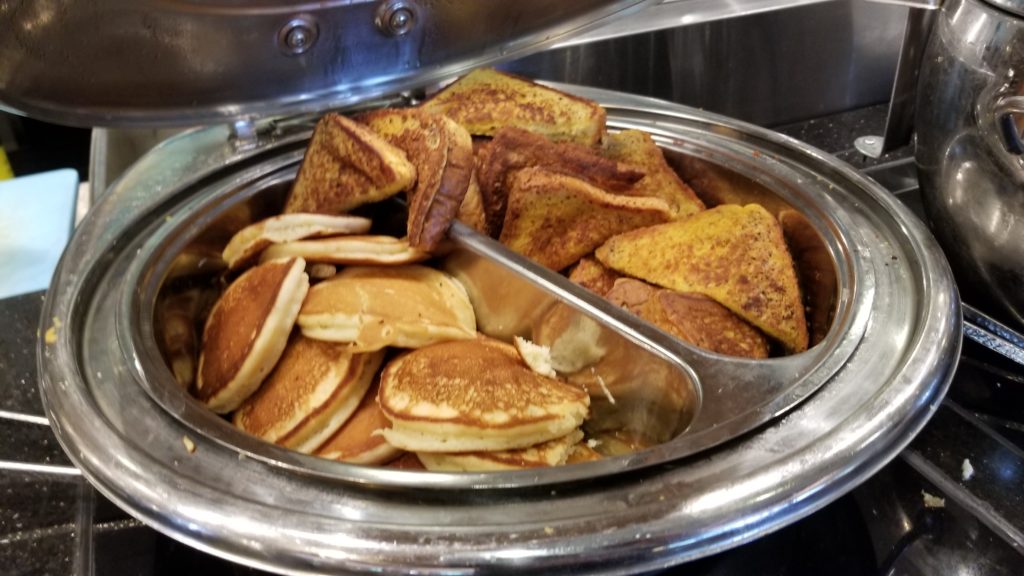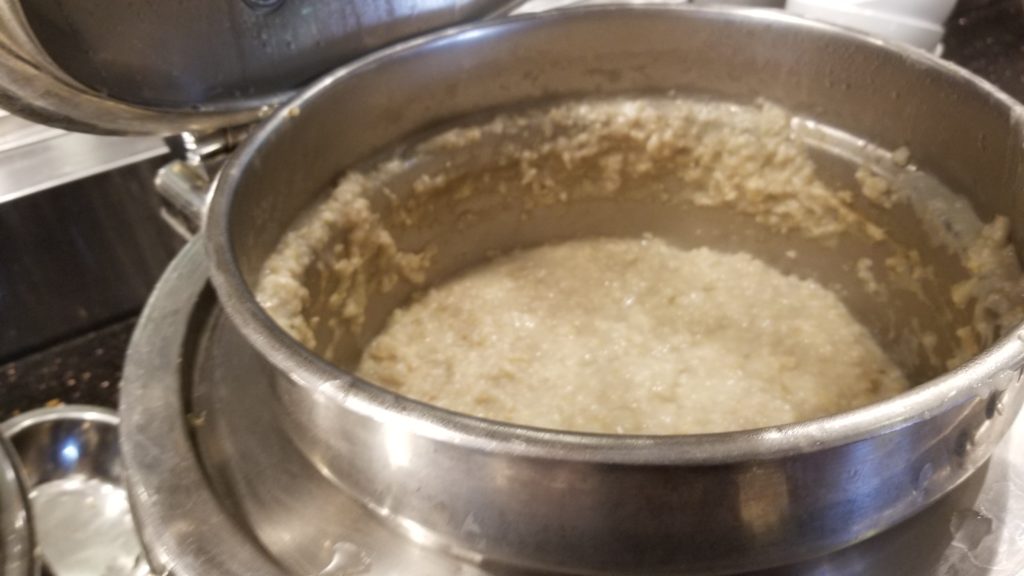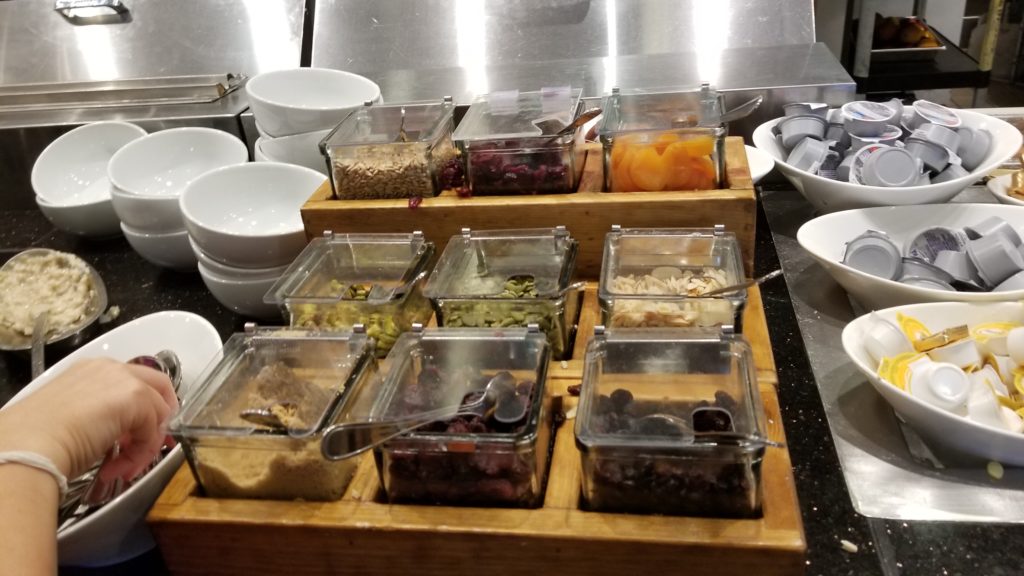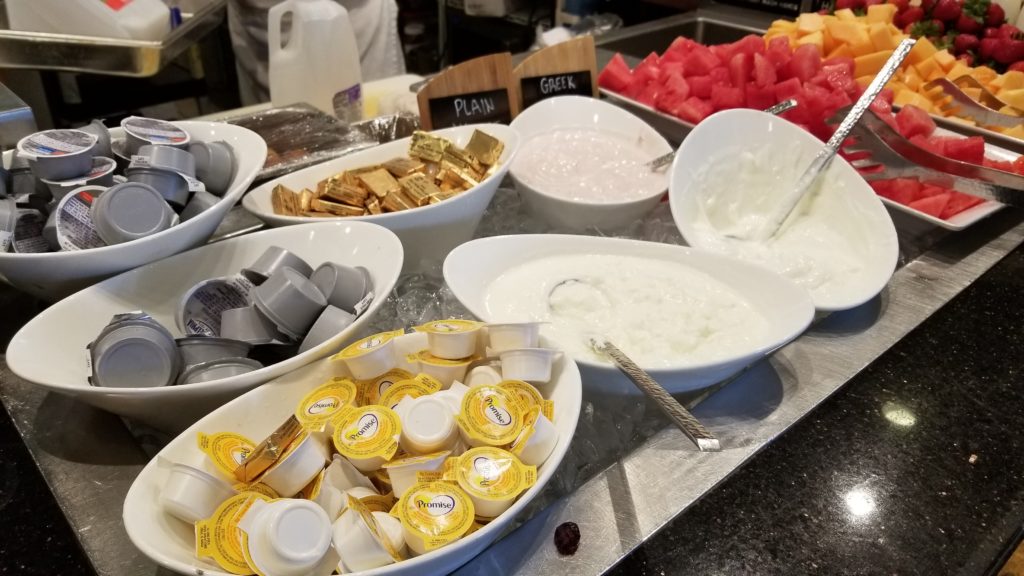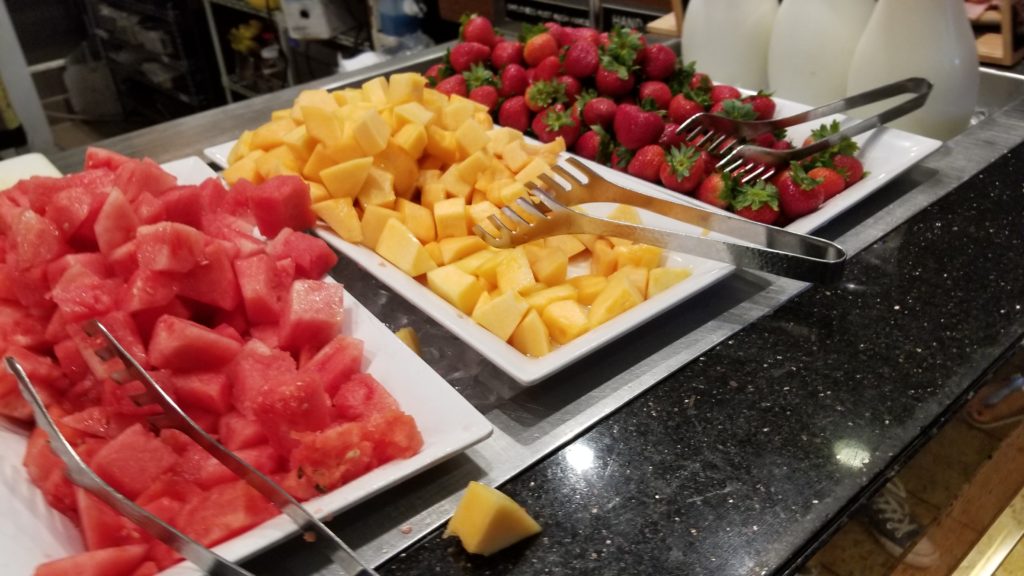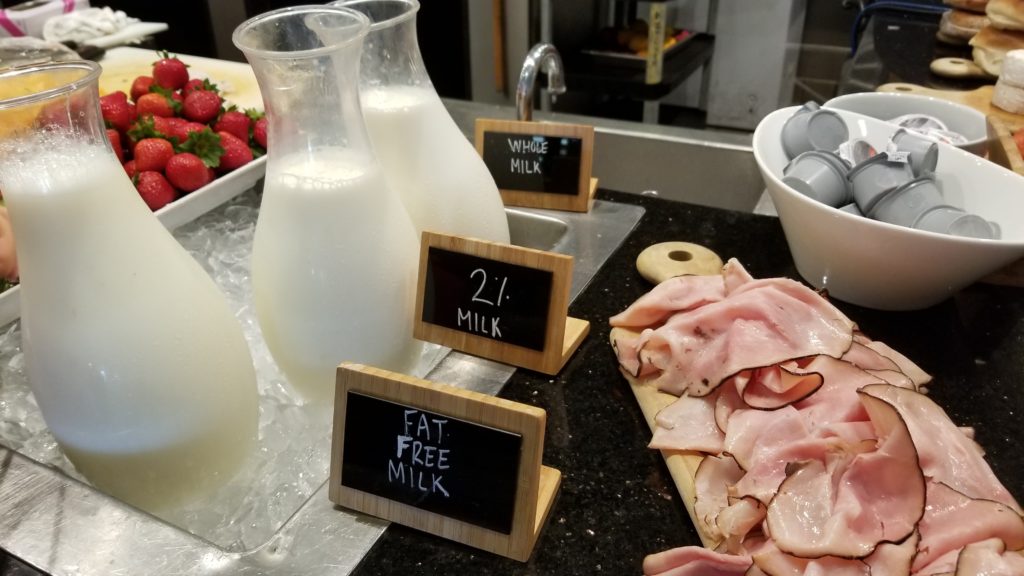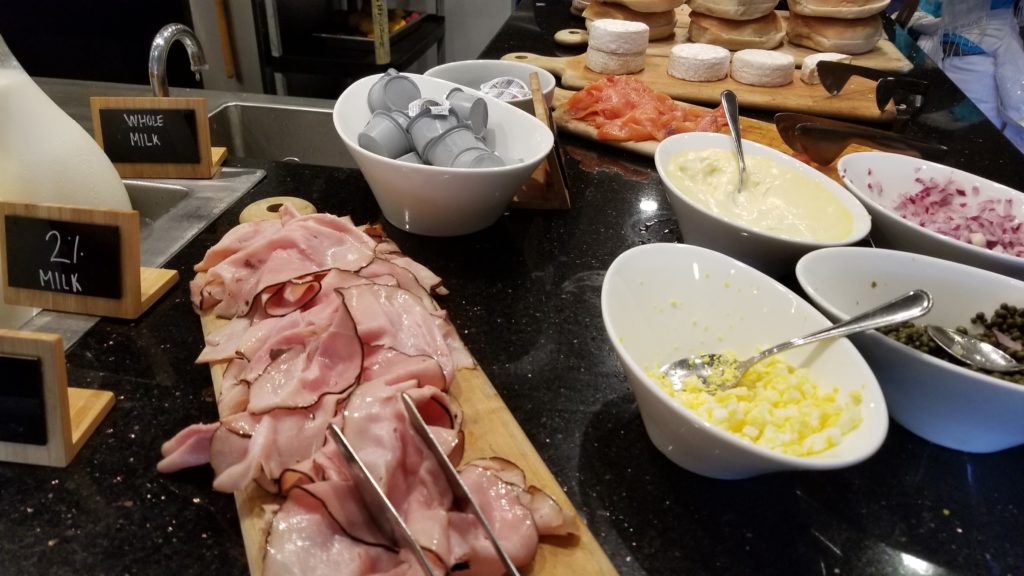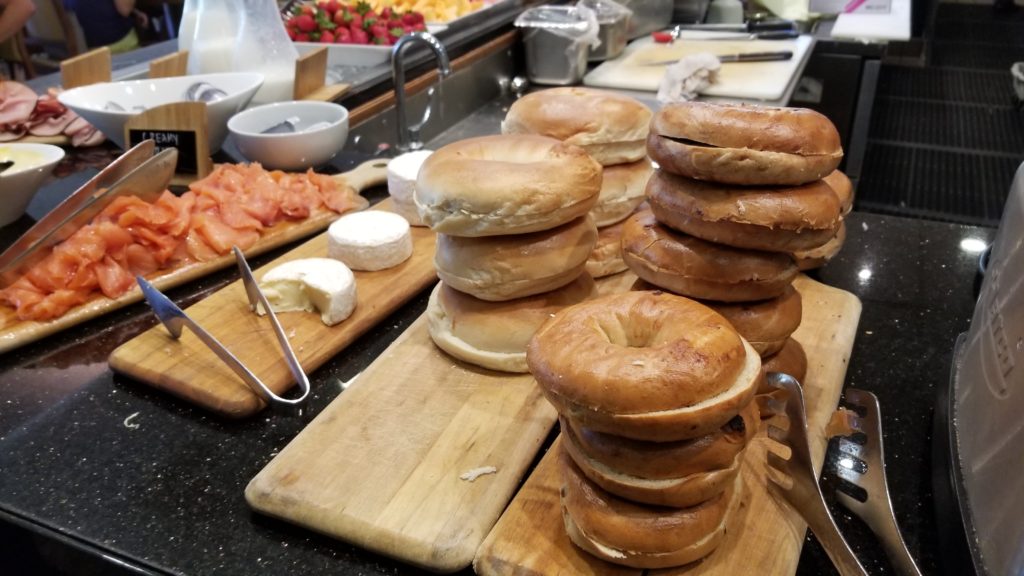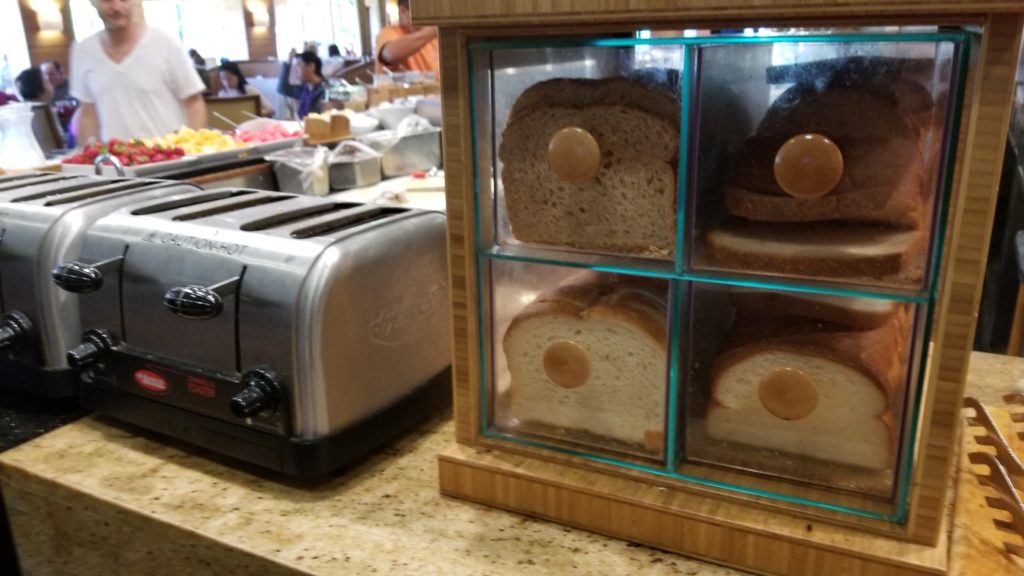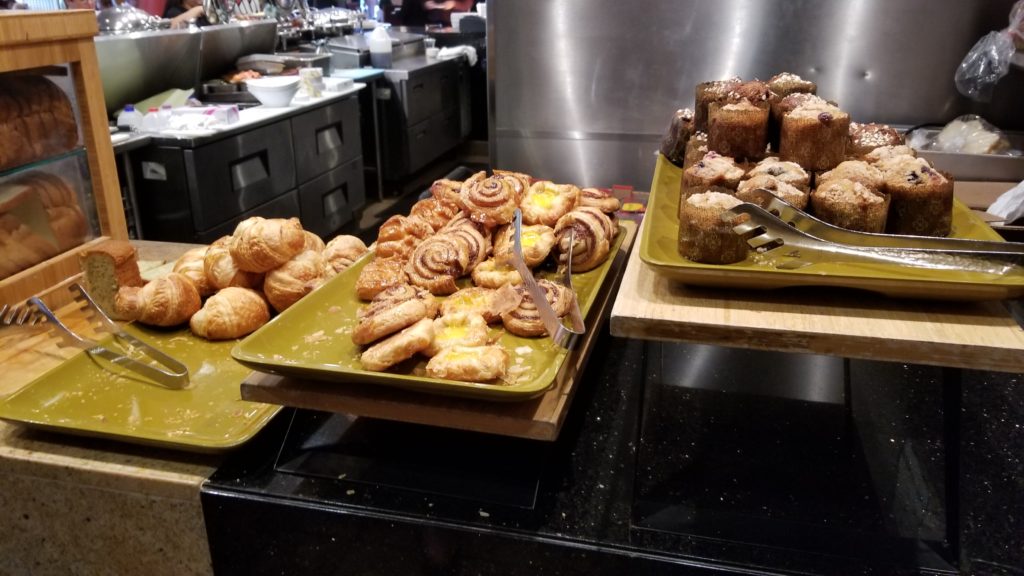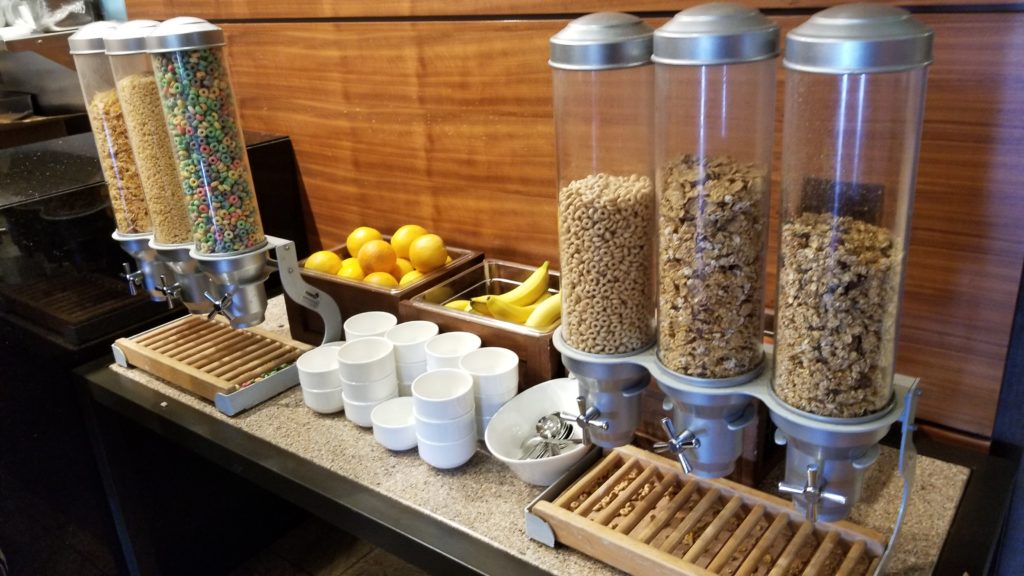 Aside from the food, I also ordered a Tuscan Café Rush, which turned out not to be my cup of tea (or in this case, cup of coffee).  I gobbled up the whipped cream (with the help of my fiancée), but didn't have much of the drink before I gave up.  It was a bit too strong for me.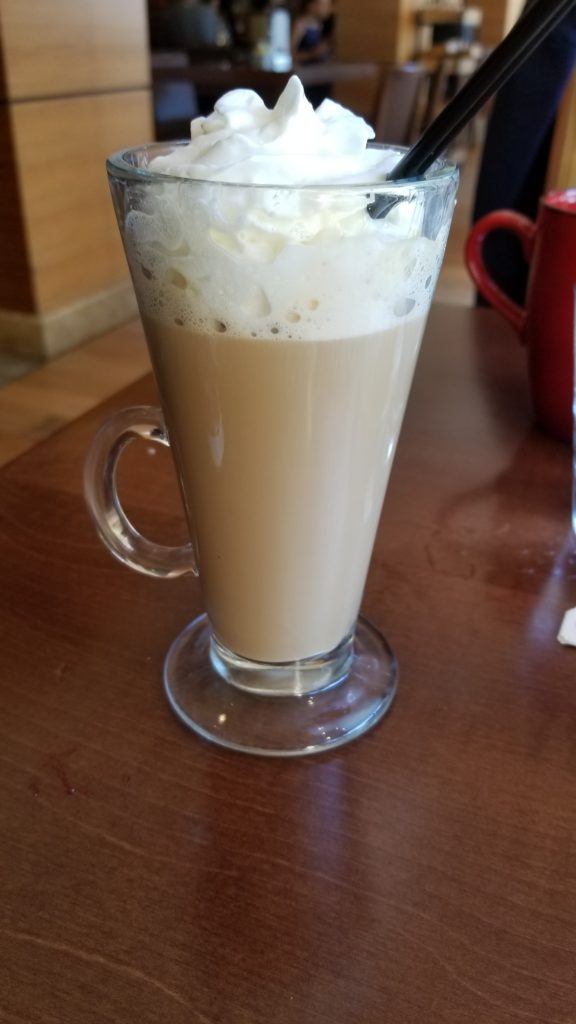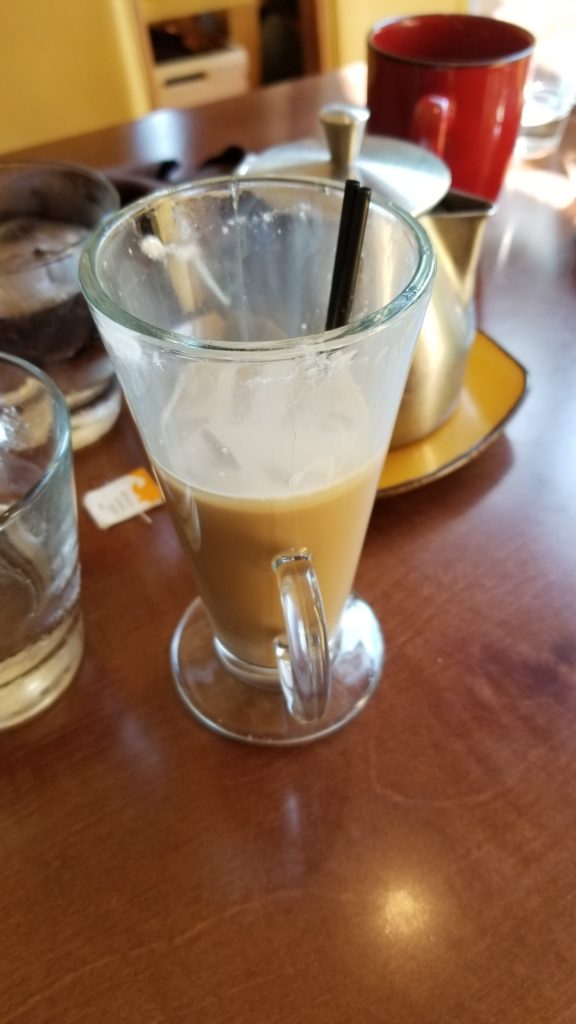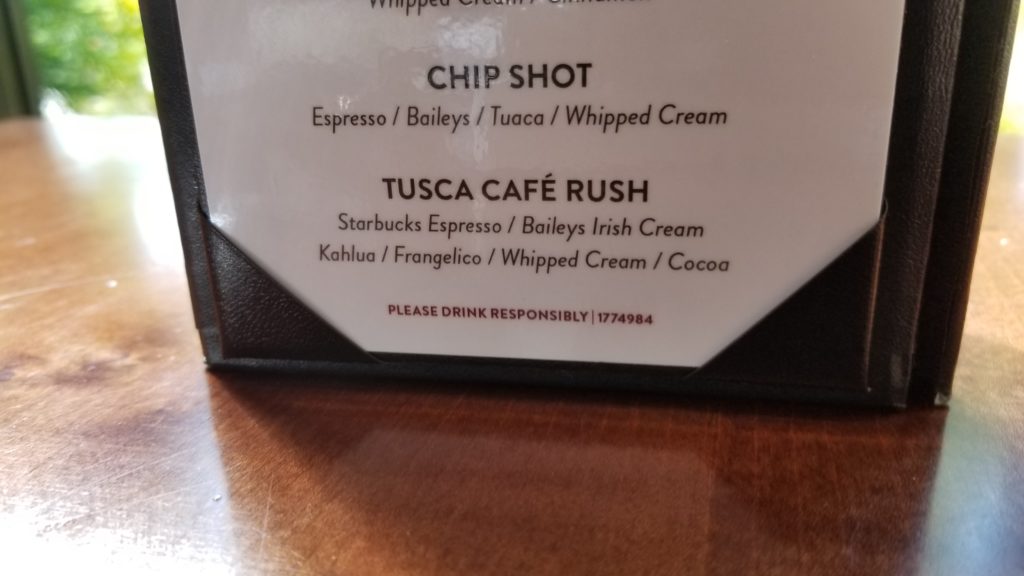 The waiter gave us our bill to sign.  It was nice to see the $75+ price tag, as having that gives me an idea of the kind of value being a Hyatt Globalist provides. Of course that makes it doubly disappointing that I will be losing that status early next year!
Shortly after we got back to our room at around 10:00, we got a call from the spa manager saying she was unsuccessful in arranging a couples facial. We thanked her for her help.
Not completely deterred, I attempted to call the Hyatt Carmel Highlands Inn to see if we could do a treatment there. The concierge Maria was incredibly helpful in this regard. She said the treatments were done In-Room, but since we had a room at the Regency she might well be able to find two estheticians to come over. Over the next few hours she called several times to update me. More on the result shortly.
We kicked our feet up on the patio table and just enjoyed the view for a bit. While golfers teed off right beneath our room, a nearby bachelor group provided applause for each golfing drive. It was good for a few minutes of amusement as each golfer bowed or tipped their hats.
We picked up our car from the valet and left for Cannery row around 11ish, and while we were out visiting artist galleries and picking up a banana split at Ghirardelli's we got the call from Maria that she was able to arrange for a couples facial. We confirmed the appointment for 2:30 and thanked Maria for helping us out.
After a short stint at one of the Cannery row beaches and stopping at the local CVS, we drove back to the hotel and made it there shortly after 2:00. We opted for self-parking since we'd be getting ready to leave. Before our treatment, we walked over to the lobby to pull cash from the ATM, since Maria noted they wouldn't be able to take a credit card. Then we went back to the room and packed up. We'd have to get out of the room fairly quickly after the hour-long treatment was over.
Becca and Lauren arrived at about 2:20, and they were able to squeeze their equipment in our room adequately so we could lie down for the facial and a shoulder/neck/hand and feet massage.
The hour went by quick, and shortly after the two women left we were ready to go.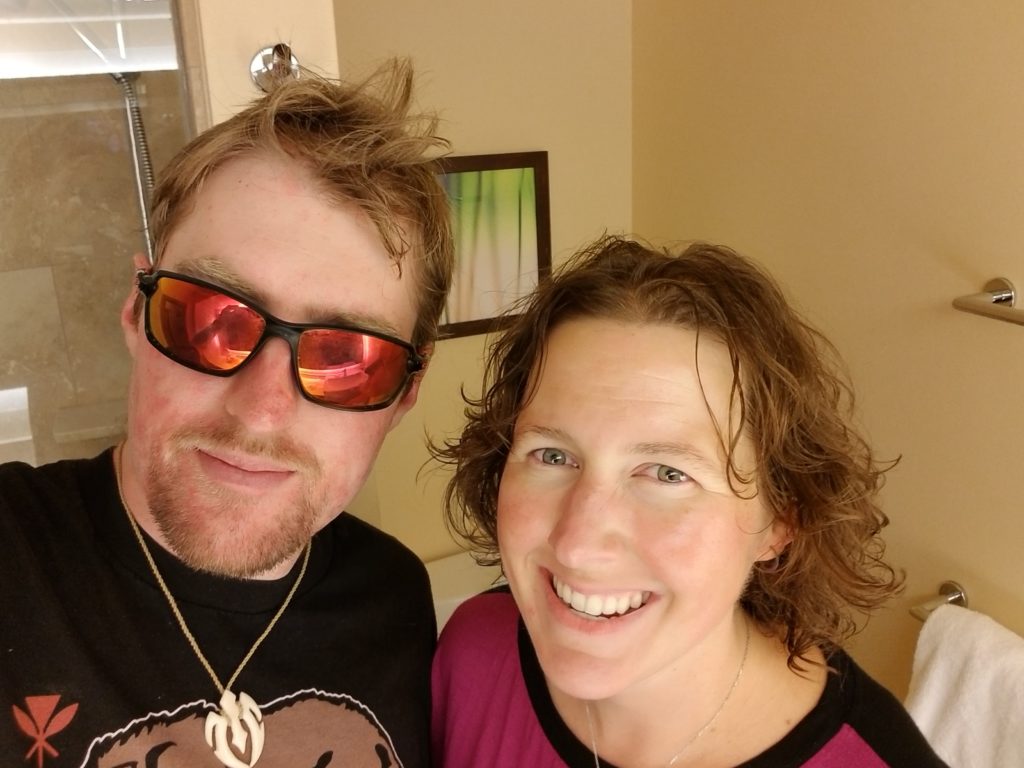 I checked out at the front desk with a 0 dollar bill. At the last minute I remembered to note that the Air Conditioner seemed to be malfunctioning, as it rattled all night long. I showed the agent the video above and he said that it was definitely out of the norm and that they would get someone in to fix it.
We picked up the car from in front of our building and set off to fishermans wharf, where we came across a Turkish Cultural Festival and a group of Harbor Seals: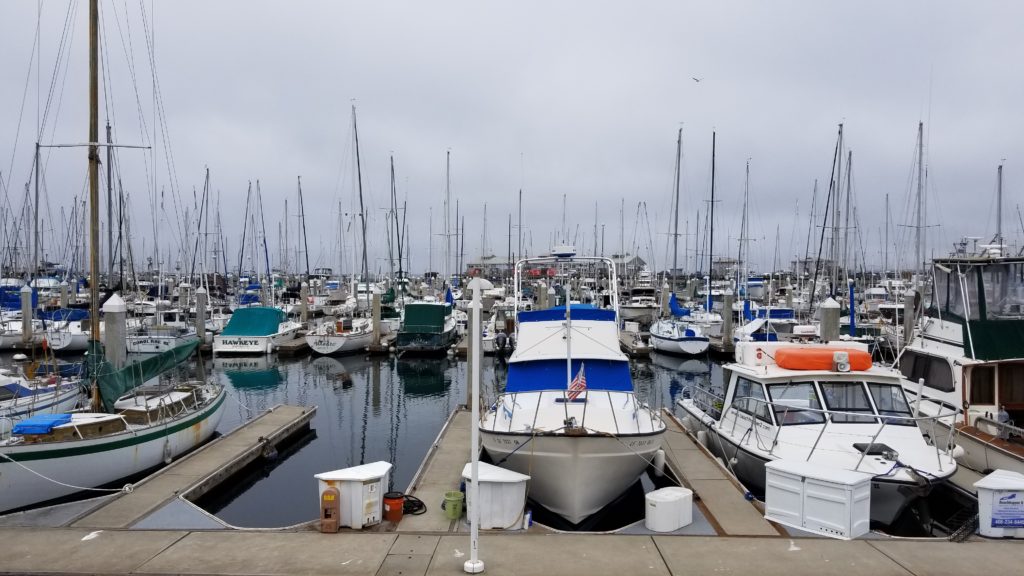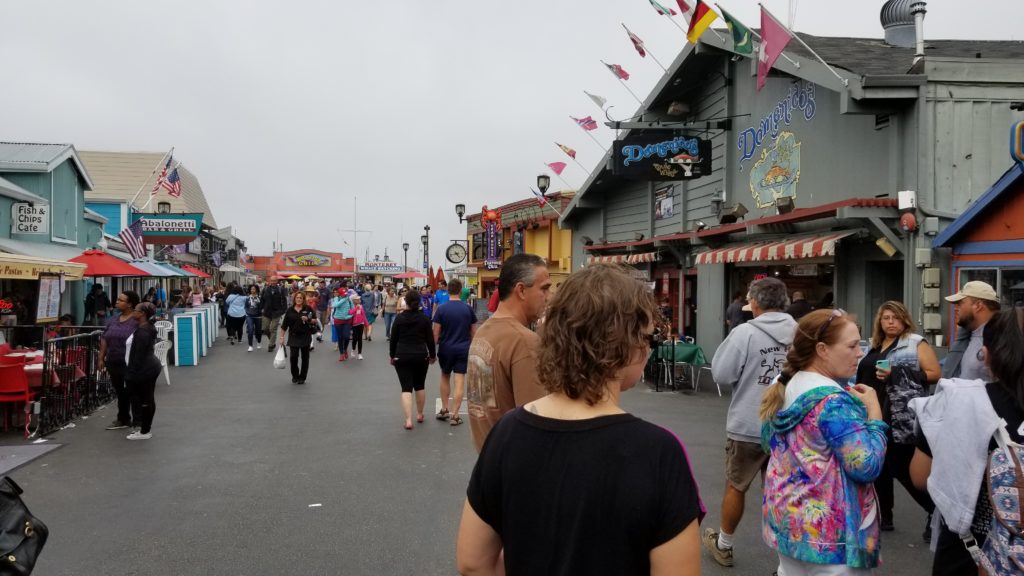 Ultimately
This stay was oh too short but sweet enough. Maybe in part because of different expectations going in, and likely in part from the less rowdy nature of fellow guests this felt much more pleasant than our previous stay here. We were disappointed by a lack of a breakfast menu in the restaurant, and that we weren't able to try the hotel-specific spa services. And the A/C unit was malfunctioning. But we got everything we were entitled to and it felt sufficient this time around. I was happy to locate the crème-de-le-crème of rooms on this property, via my discovery of the President's house. Albeit it's sad there's no negotiating to get to try it out.
Please follow and like us: