It's no secret that we're a fan of the Maldives, I only wrote around 8 posts about our trip there! So what could entice me to go back?  Well, it wouldn't take all that much, but one change of note is the Park Hyatt Maldives' new Villa offerings.
You can now book one of two new Villas at the resort for stays beginning on or after November 1st: A Deluxe Park Pool Villa and a 2 Bedroom Park Pool Villa.
Off the bat the Deluxe Pool villa doesn't seem that changed from a standard Pool villa other than to offer a larger pool and a cabana area directly outside the room.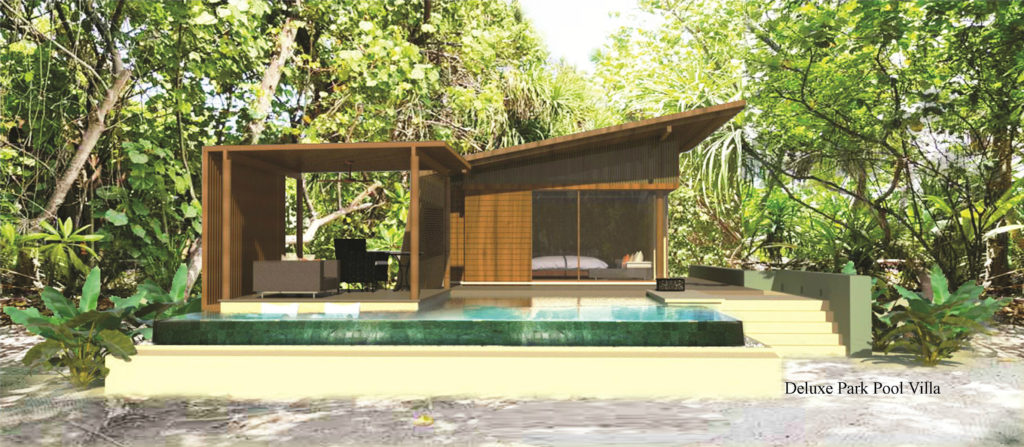 Meanwhile the 2 Bedroom Pool Villa has a secondary detached room with two single beds and its own bathroom.
I'm not sure precisely who the 2 Bedroom Pool Villa is marketed towards, given that I wouldn't want small children in a completely separate building overnight (even if it is just a few feet away), since it's right next to a pool and only a short distance from the ocean.  It might appeal to parents with teenagers, though the Hyatt is short on teen-appeal vs say the neighboring Conrad Maldives.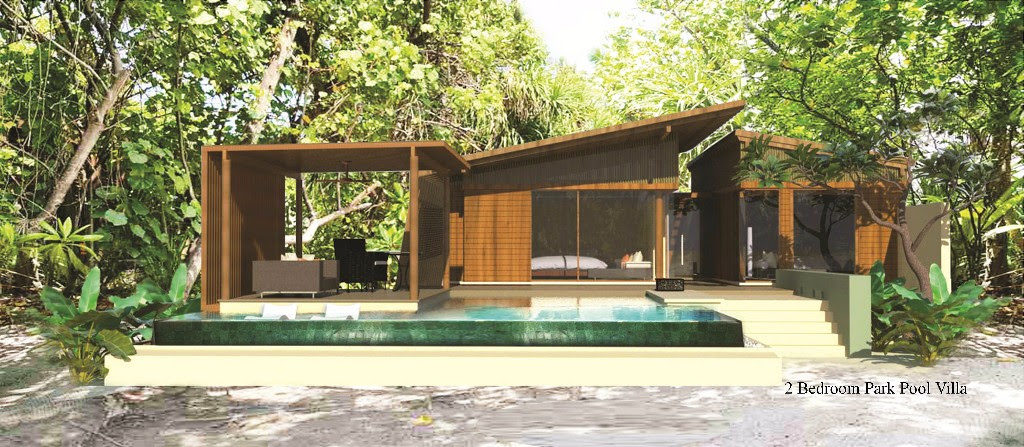 Regardless, these new villas both appear to offer a bit more luxury than their smaller counterparts.
Looking at a few nights, the Deluxe Pool Villa seems appropriately priced, but the 2 Bedroom villa seems to be a bit of a stretch. For instance, on the night November 1st, a Park Pool Villa runs $806 a night, where the Deluxe Park Pool Villa clocks in at $901. For an expanded pool and a covered patio area, it may be worth the extra $95 a night.
But the two bedroom pool villa runs a whopping $2083! For that price you'd be better off with two Deluxe Pool Villas!
Looking further ahead the rooms don't seem to change that much in price: On a two night stay in July 2018, for instance, a Park Pool Villa costs $683 a night, a Deluxe Park Pool Villa runs $758, and the two bedroom villa runs $1800.
Keep in mind you may be able to use points and then pay a fee to upgrade to one of these rooms.  We did this last year when we booked a Park Villa and paid $405++ per night to upgrade to a Water Villa.
There are rumors that the Hyatt may create even more luxurious rooms in the future, but for now this marks one of the largest changes the Park Hyatt Hadahaa has seen in a couple of years.
Do you have a stay planned at the Park Hyatt Maldives? Do these new villas appeal to you?
Please follow and like us: